NOCD: Finding a Cure for OCD Within 15 Years
By 

Stephen Smith
•
4 min read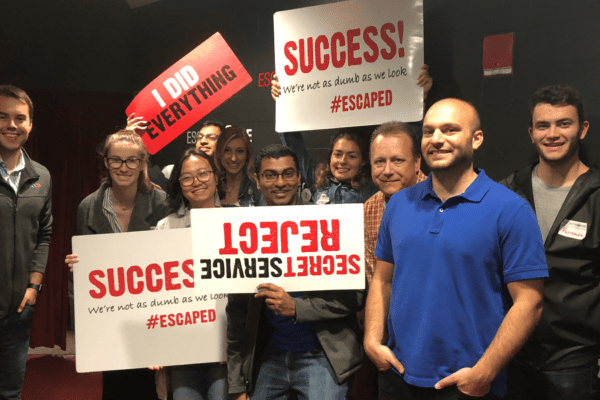 The digital wave that has disrupted countless industries around the world for the better still hasn't come crashing down on mental healthcare– which is hard to believe given that one in four people suffer from a mental health condition. Useful technology simplifies our lives, so most people use it when given the opportunity. This is why Twitter was able to obtain 50 million users at a rate forty times faster than the telephone. So why hasn't a tech giant emerged in the mental healthcare space? It's as simple as this: there has traditionally been a lack of payer reimbursement for mental healthcare services, because payers don't have the necessary data to see the consequential impact that specific mental conditions have on their patient population's physical health.
As a result of insufficient payer reimbursement, people with different mental health conditions have a difficult time obtaining insurance coverage for their treatment and major industry stakeholders often forgo investing their resources into augmenting specific mental healthcare services. For example, if you look at the electronic health record (EHR) industry, many behavioral health-focused health systems are just now starting to implement electronic prescribing, a twenty-plus-year delay that resulted from a capital-restrained marketplace. Further, when observing many pharmaceutical companies' pipelines, it's clear that a large percentage of them are not invested in psychiatry, since it's more economically opportunistic to spend on developing drugs for oncology, later-stage CNS disorders, and diabetes. If publicly-traded industry stakeholders like health systems or pharma companies could make a larger return on investment (ROI) in mental health, then they would have an obligation to their shareholders to get more involved.
That's where new technology can help. Technology designed to effectively treat specific psychiatric conditions, connect patients to personalized resources, and collect data about patient care history has the potential to reach millions of people in months, giving  payers full visibility into their mental health population, especially into the risk level associated with its different sectors. At nOCD, we believe this disruption will cause a paradigm shift, as many payers will realize that they should divert away from homogeneously classifying their entire mental health population as just "behavioral health," and instead move toward understanding how to manage each psychiatric condition separately. Once payers lean on tech companies to gain insight into their mental health population, new, highly competitive markets focused on preventing people from developing severe comorbidities will form, giving industry leaders a new opportunity to grow faster by finding cures for each mental illness and partnering with tech companies to more effectively deliver care.
As a team of people who have been personally affected by obsessive-compulsive disorder (OCD)– a condition that represents about 10% of the mental health population and is highly comorbid with both major depression and substance abuse– we couldn't be more excited to be a leader in this change, starting with our rapidly growing mobile platform. By using our free app and digital content to unite the OCD community, we've created a new treatment ecosystem that's helping payers identify the OCD Problem, informing pharma's attempts to develop new therapeutics for OCD, and allowing patients to connect with OCD specialists more easily.
The reason? Trends indicate the cure for OCD– an intervention that reduces OCD severity by 90-100%– will most likely be delivered as a bundle of FDA-approved mobile applications, new pharmacologies, and specialized provider-administered treatment. By connecting the industry to NOCD's community and services, we've created the infrastructure to more quickly find and deliver this bundled cure to the 180 million people living with OCD around the world. Now we're focused on achieving one of our main missions: providing this industry with the tools needed to find a cure for OCD within the next 15 years.
Have hope! The digital wave has hit mental healthcare, starting with NOCD.
---
If you or someone you know is struggling with OCD, you can schedule a free call today with the NOCD clinical team to learn more about how a licensed therapist can help. At NOCD, all therapists specialize in OCD and receive ERP-specific training. ERP is most effective when the therapist conducting the treatment has experience with OCD and training in ERP.